Brief note: Soros-funded harridans are still trying to cancel Revolver. We are extremely grateful and fortunate to be supported by our generous readership. Subscribers and Donors help Revolver weather any cancel culture storm. Buy a $49 per year Subscription for yourself and for that special someone, and if you are able and willing to give more, don't hesitate to make a recurring monthly donation — whether it's $1 or $1,000, every bit helps. You can also now easily give the gift of a Revolver ad-free Subscription. Simply go to the Subscribe page and check the "gift" option. Don't be a cheap date! — make it an annual subscription.
---
Sadly, there was another school shooting – this time in Nashville at a Christian school.
Three adults and three children were killed and the shooter has been identified as a female, which has shocked many people. She was killed on the scene.
However, unfortunately, things turn even darker. The unconfirmed, but widely reported story is that the shooter is a biological female who identifies as a male. Her name is reportedly Audrey Hale.
Experience Revolver without ads
A woman wielding two "assault-style" rifles and a pistol killed three students and three adults at a private Christian school in Nashville on Monday in the latest in a series of mass shootings in a country growing increasingly unnerved by bloodshed in schools.

Police said they believe the 28-year-old shooter was a former student at The Covenant School, a Presbyterian school founded in 2001. Police shot and killed her. Investigators were searching her Nashville-area home.

The attack at The Covenant School — which has about 200 students from preschool through sixth grade, as well as roughly 50 staff members — comes as communities around the nation are reeling from a spate of school violence, including the massacre at an elementary school in Uvalde, Texas, last year; a first grader who shot his teacher in Virginia; and a shooting last week in Denver that wounded two administrators.

"I was literally moved to tears to see this and the kids as they were being ushered out of the building," Metropolitan Nashville Police Chief John Drake said at an afternoon news conference.
Below is a screenshot of Audrey's Instagram. She lists "illustrator" and "graphic design" as her career. Her internet footprint has already been scrubbed, which is another indication that this could very well be the shooter.
*Unconfirmed* reports identify the Nashville shooter as "Audrey Hale", a biological female that identifies as "He/Him" on their LinkedIn

Authorities believe the transgender shooter previously attended the Christian school

Instagram account "creative.aiden" has been deleted pic.twitter.com/ybdQVQsZ6H

— DC_Draino (@DC_Draino) March 27, 2023
This is a sample of Audrey's artwork. The image below pays homage to the horror movie "The Shining." And "REDRUM" is MURDER spelled backwards.
Experience Revolver without ads
Sadly, seems very fitting and very macabre.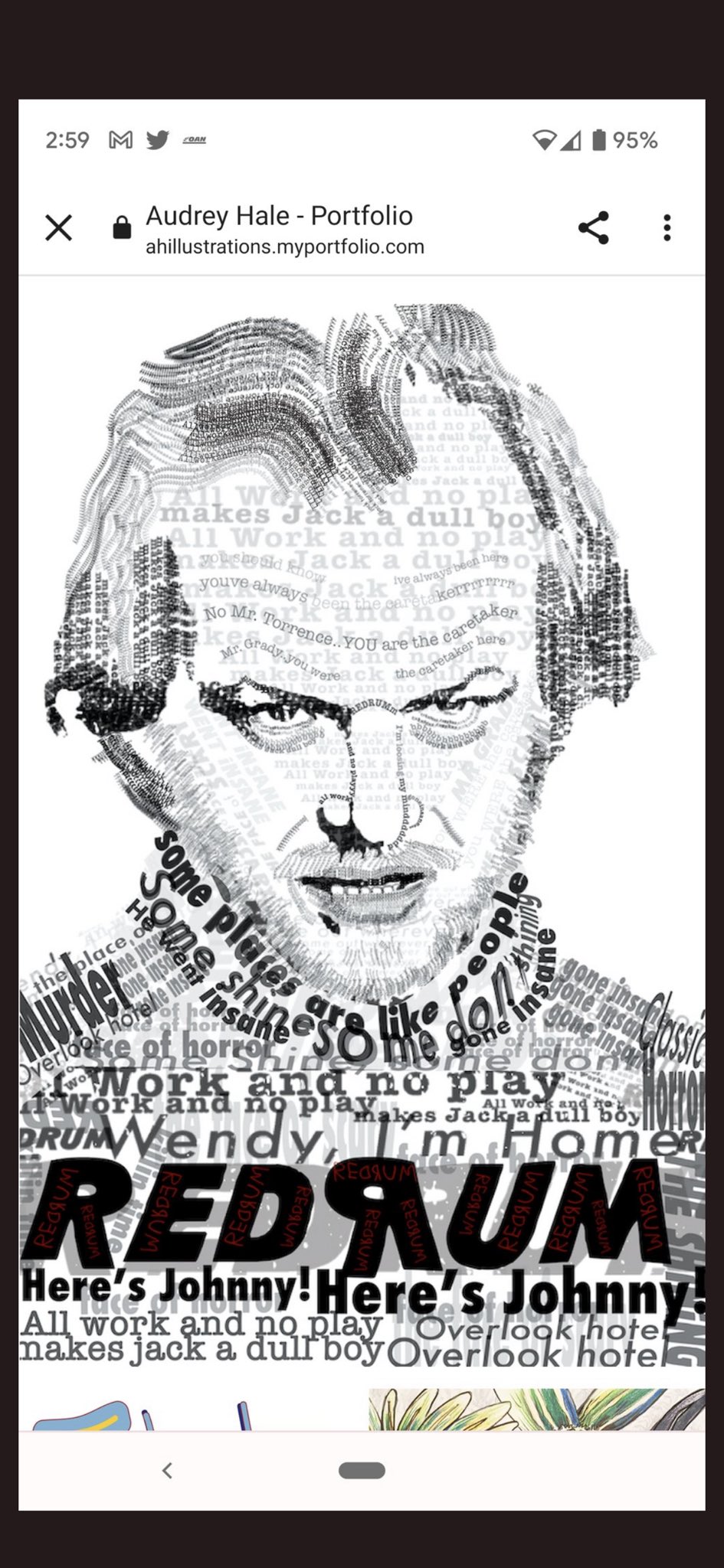 This is a bio from Audrey's website: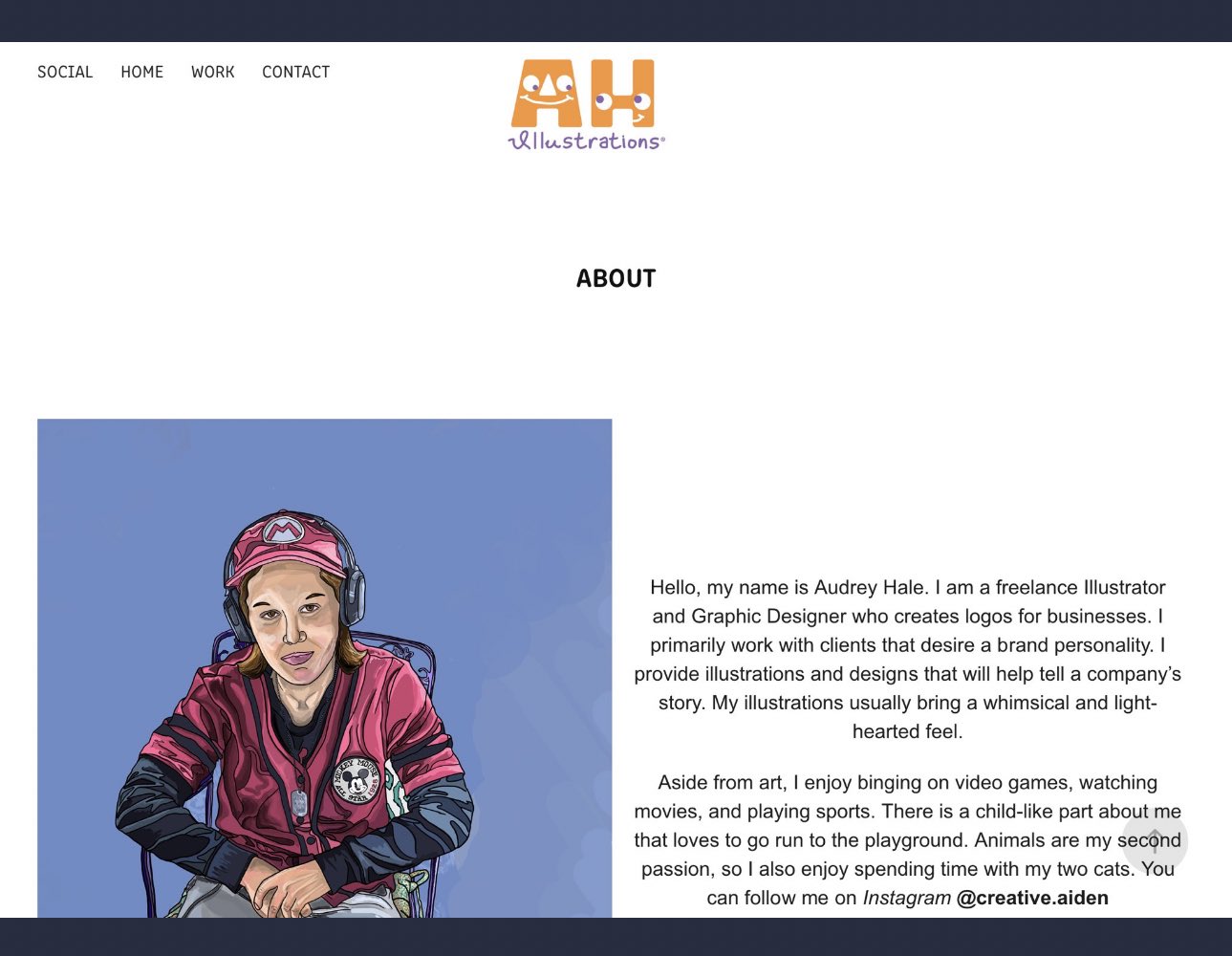 And this is another alleged photo of Audrey. Clearly, she was portraying herself as a "male."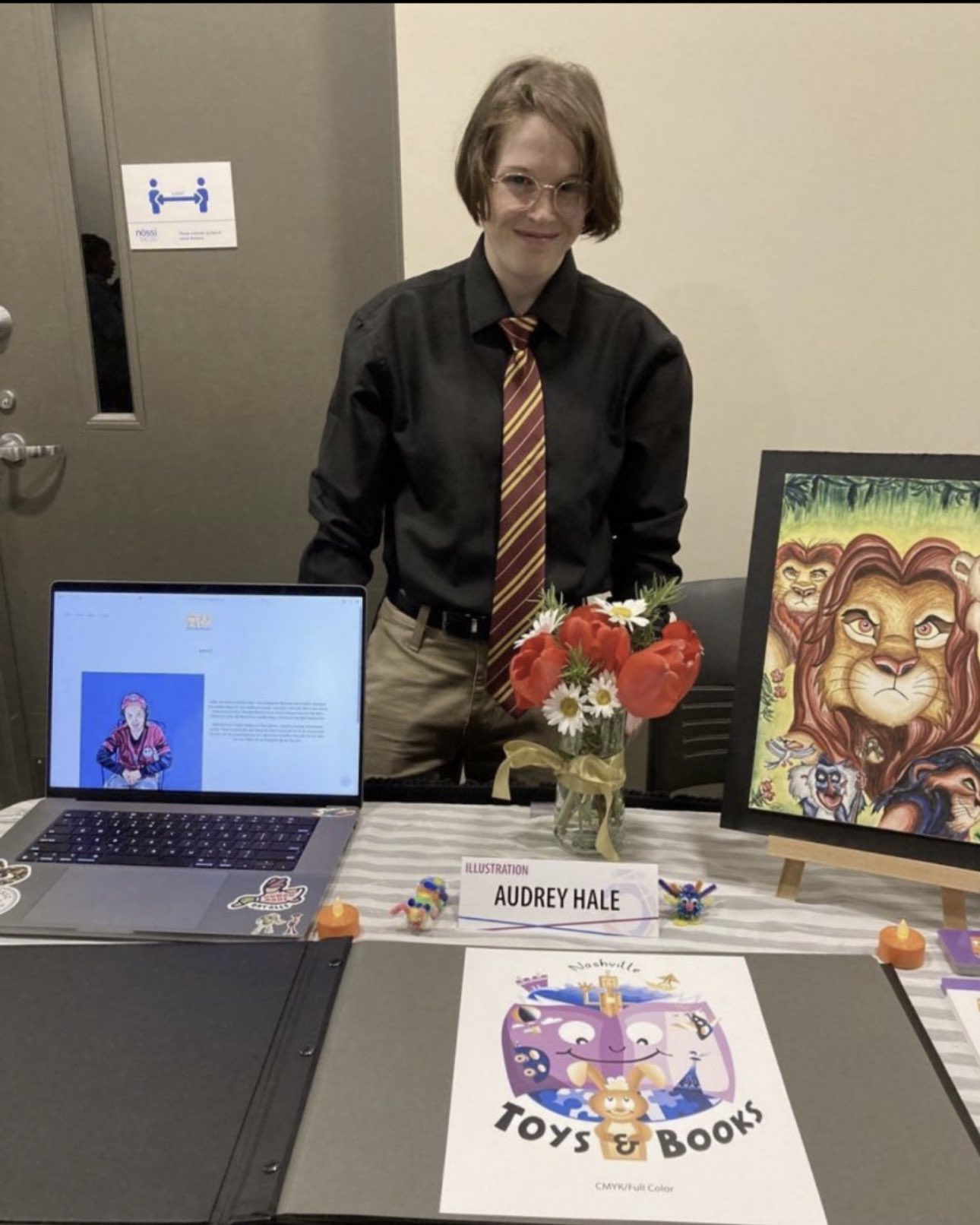 Joe Biden commented on the shooting saying, "It's ripping at the soul of this nation, ripping at the very soul of this nation."
Joe is right. Mental illness is destroying this country. When will he address this very serious issue so we can begin to heal as a nation?
Marjorie Taylor Green wants to know how many hormones the shooter was taking.
That's a fair question.
How much hormones like testosterone and medications for mental illness was the transgender Nashville school shooter taking?

Everyone can stop blaming guns now.

— Rep. Marjorie Taylor Greene🇺🇸 (@RepMTG) March 27, 2023
Experience Revolver without ads
Clearly, these are not mentally stable people.
Depression and thoughts of suicide run rampant throughout this community.
More than 50% of transgender and non-binary youth in states across the US seriously considered suicide in the past year, according to new survey data on a worsening LGTBQ+ youth mental health crisis.

The Trevor Project, a non-profit organization dedicated to LGBTQ+ youth suicide prevention, on Thursday released state-level data from nearly 34,000 queer and trans youth ages 13 to 24, showing alarmingly high rates of suicide attempts, depression and anxiety across liberal and conservative regions.
And instead of treating these desperately ill people for mental and emotional disorders, they're used by politicians and activists to push a twisted and ghoulish agenda.
And unfortunately, this is the deadly outcome of those failed progressive policies.
Experience Revolver without ads
Sadly, this story will likely fall out of the headlines in record time, simply because it doesn't fit the lefts narrative.
---
PLEASE SUPPORT REVOLVER NEWS — Donate HERE
Subscribe to ad-free and ditch the ads… just $49 per year or $5 per month…
CHECK OUT THE NEWS FEED — FOLLOW US ON GAB — GETTR — TRUTH SOCIAL — TWITTER